Coronavirus Lockdown 7th April
Ken Bruce (Radio 2) announced he has been able to get a supermarket delivery slot.  He's ordered turkey, stuffing and crackers!
On that note, time to blow our own trumpet.  We have been inundated with orders, from existing customers who struggle to get Burns from their normal source, but also from pet owners who can't get their usual food.  With minor exceptions, we've been able to keep everyone supplied.  Perhaps we'll keep those new customers.
It will be interesting to see what will be different after coronavirus.  A crisis like this brings talk of lessons learned and the need for change. I'd like to think so, but that was the talk at the time of the financial system meltdown in 2008.  Of course, nothing changed.
I checked with Chrish who, with Lisa, runs the Kidwelly Community Hub to see if they need anything.  Rubber gloves for volunteers.  I managed to get 300 pairs from Steve in the village store in Ferryside.  He had a job lot long before coronavirus was heard of.
With Parc Y Bocs kitchen closed I've been thrown on to my own resources for food.
One of my better days I made a vegetable stew (compote?) too big for the saucepan so it became two panfuls? Or is pansful?  Also another instalment of my basic brown rice staple.  Also some stewed apple. Nigella, eat your heart out.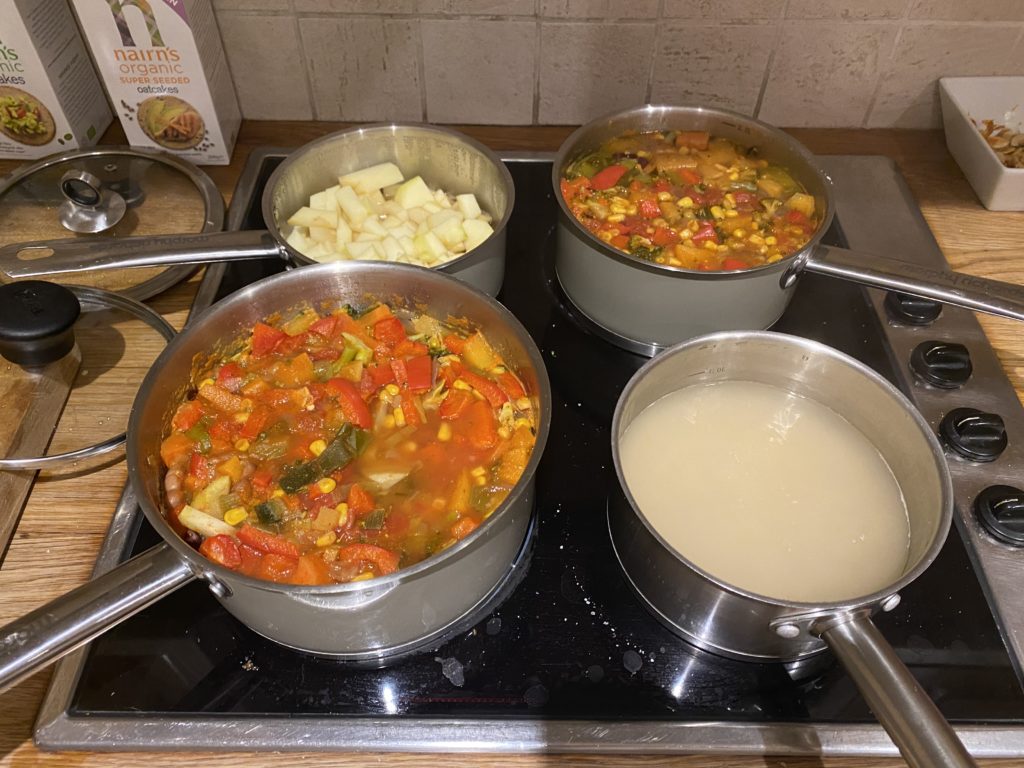 This one went wrong. Took my eye off the ball for a minute.  Almost ruined the saucepan.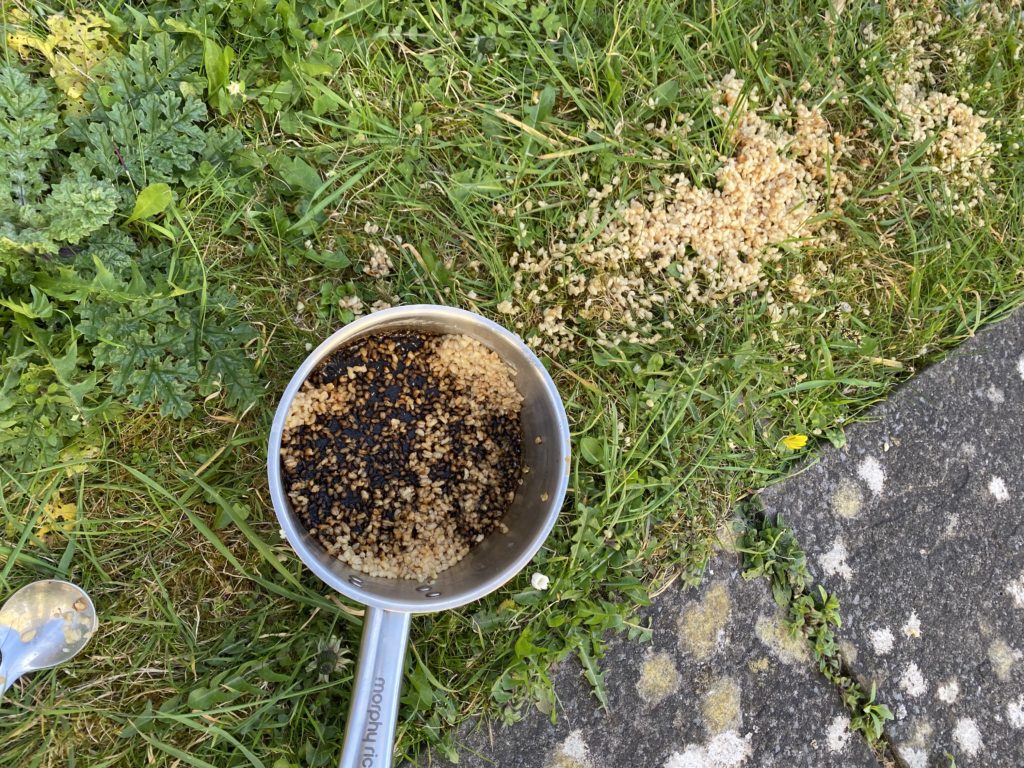 Stay safe,
John