The Paw-fect Gift Guide for Dogs
There's never a better time to spoil your dog than at Christmas. Whether you're looking to spend a lot or a little, we've got the ulti-mutt Wish List for you and your pooch! Our staff and brand reps are here to give you some inspiration during the gift giving season.
1, A Matching Doggy Jumper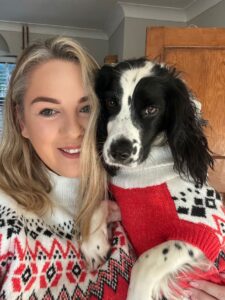 Poppy and Mali are sporting matching Christmas jumpers this year! You can get these from Tesco, or alternatives at loads of online and in-store retailers 😊
"I spotted these lovely jumpers on Dellapop Knitwear on Instagram and had to get one for my dog Amber for Christmas. They are a new business based in the UK have a range of different jumpers for dogs of all sizes. They're machine washable and really soft and stretchy so easy to get on, even when Amber has other ideas!"
@maliandalittlebitofme
2, A Dog Staircase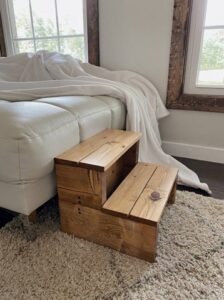 "I'm getting my dog a pet step this year to give him all the comfort he needs. He can enjoy the comfort of my bed, or the sofa, without hurting his joints". You can find these at Pets At Home, Amazon, The Range and loads of other shops!
3, The Snuffle Mat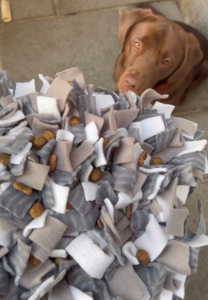 "My perfect gift for Christmas would be a snuffle mat – a new and fun way to send your dog on a sniffari. A dog's sense of smell is their strongest sense, so it's time to get them using their nose and sniffing out their supper."
Support a small business and check out Pep'n'Pup on Etsy for a range of stimulation feeding toys.
4,
Safety light for late night walkies!
"Twiggy Tags has an amazing trail light that you can attach to a collar or harness. Flo has hers on her collar as it's handy to switch on not only on walks when it's getting dark but in the garden so I can see where she is".
Check out the Twiggy Tags TrailFinder Safety Dog Light for safer winter walkies.
@flo_the_weim
5, The Ballistic Hide and Treat
"Is your pooch a hoover when it comes to food? Would you like it to last longer than it takes to put down? then the Ballistic Hide n Treat is a pawsome choice. It has different pockets to hide tasty biscuits inside. Once you hide your treats inside, you can sit back and watch them play whilst puzzling over how to get inside for the goodies. This is great to keep them busy and can also be used as a fetch toy when closed. It's also available in different sizes so suitable for all breeds."
5, A bespoke dog tag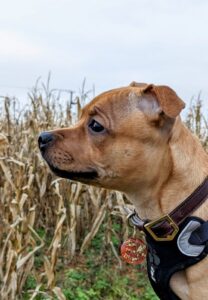 This adorable bespoke Toffee Penny coin dog tag is perfect for your pooch, or any dog lovers out there! Recommended by the lovely @life_can_be_toffee.
6, A doggy selection box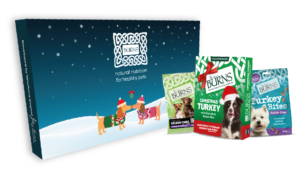 "Christmas wouldn't be complete without a selection box, and it's great to be able to give my dog a healthy and festive treat on Christmas Day."
The Burns Christmas Turkey Gift Box includes classic faves, with the inclusion of the new and exclusive Christmas wet food, Christmas Turkey with Carrots and Brown Rice! Suitable for even the most sensitive and fussy dogs.
For just £5, you can give your pooch a gift they'll be truly thankful for – especially their back ends!
"Raised dog beds are the perfect way to give your dog the gift of comfortable sleep. Designed to keep them off the floor and fully supportive, they are great for older dogs who may need to stay off cold floors and will provide comfort without restriction. Got a younger dog or puppy? A raised dog bed is still an ideal gift to make sure your canine family member spends their nights feeling warm and comfortable. Most brands come with a variety of toppers too – from plush fleeces to snuggle sacks."
7, An adorable new walkies accessory set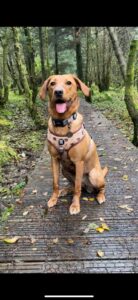 Whether you're looking for just a new harness or the whole shebang, Messi Pups has a huge range of really cute designs.
"Their stuff is gorgeous, especially their Highland Cow range. They do lovely wee bundles too which would make great Christmas prezzies".
@gingerindie282
8, Doggy Snood for spaniels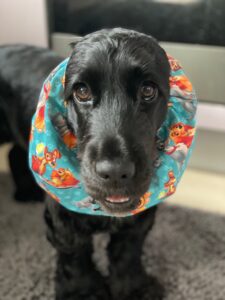 "We love dog snoods for keeping Willow's ears out of food bowls and muddy puddles".
Any spaniel owner will know how quickly their ears will get mucky and wet from lapping up water and munching on food. Snazzy Snoods offers the paw-fect solution!
@cockerwillow
Have a very merry Christmas from all of us at Burns 💙🎅🏼