Coronavirus 4-5 April 2020
As you can see from the current state of affairs in my home on lockdown, I have my priorities right!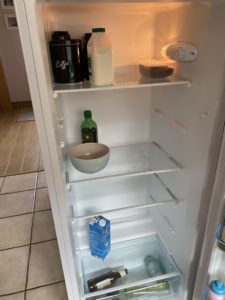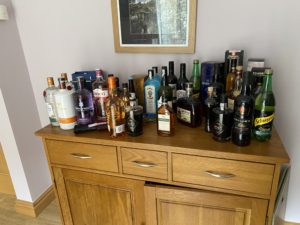 Coronavirus 2 April 2020
This week, The Times newspaper carried an article about using fermented bacteria as a protein source for pet food.  (I couldn't read the full article as I don't subscribe to the Times). The commercial producer of the fermented bacteria has developed the product as a sustainable food for feeding farmed salmon, shrimp and pigs.  This looks like an interesting way of producing sustainable food supply for farmed animals and the company (Feedkind) claims that the product is approved by the EU for pets.
As you may already be aware, grain-free and boutique style foods have been linked to dilated cardiomyopathy (DCM) in dogs in the USA which highlights the need for caution in introducing untested pet foods.  We have our own grain-free food (Burns Free From) but I've used buckwheat and potato as major ingredients.  Buckwheat isn't technically a grain but nutritionally it's similar so I'm more than happy with it.  I've written to Freekind for more information.  Watch this space.
I cycled over to Burns Parc y Bocs Farm Shop for groceries and while I was there I took a call from a pet owner with a problem.  The dog had had pancreatitis and had been on a veterinary-prescribed food plus pancreatic enzymes for more than two years. Now there was a six week wait via the internet and she was looking for an alternative.
I recommended Burns Free-From Duck and Potato, said that I expected the pancreatic enzymes may not be needed on Burns, her husband came down to the shop to collect the food and literature, all within half an hour.  All being well, we'll have a customer for a long time as a result.
One way I've been amusing myself at home is the Talking Pictures film channel which shows older films mostly in black and white.  The British film industry seemed to churn out films every few weeks for decades.  I'm becoming very familiar with the names on the film credits.  That's not just with the faces and names of the actors; Jack Hawkins, Dennis Price, Margaret Rutherford keep cropping up.  Even the names of the makers; Launder and Gilliat for example.  Muir Matheson conducted the music in nearly all of them! I laughed myself helpless watching 'The Smallest Show on Earth' starring Virginia McKenna and Bill Travers.
Another film I watched was 'The Constant Husband' starring Kay Kendall and Rex Harrison.  I'm not usually interested in the private lives of celebrities but there's an interesting story here.  From my boyhood I remembered Kay Kendall as someone who had died young. Kendall was a very beautiful and vivacious woman but she died in 1959 at the age of 32. She had myeloid leukemia but she never knew as she was told she had anaemia. She had an affair with Harrison who was married to Lili Palmer.  Palmer didn't mind too much as she herself was having an affair.  Harrison and Palmer agreed to divorce so that Harrison could marry Kendall and look after her and they would re-marry afterwards.  In the event, that didn't happen as Lili Palmer married someone else in the meantime.
Quite touching, don't you think?
I got this from Wikipedia which I recommend as an information source.  It's free but they need financial donations to keep it so.
Stay safe,
John