5 Fun Things To Do With Your Dog During Lockdown!
Life is strange at the moment, but if you're reading this then the chances are you have a lovable waggy-tailed companion at your side to help you get through it. Dogs are medicine for our mental and physical health, so we've come up with a list of nice things you can try with them while staying at home.
Dog Yoga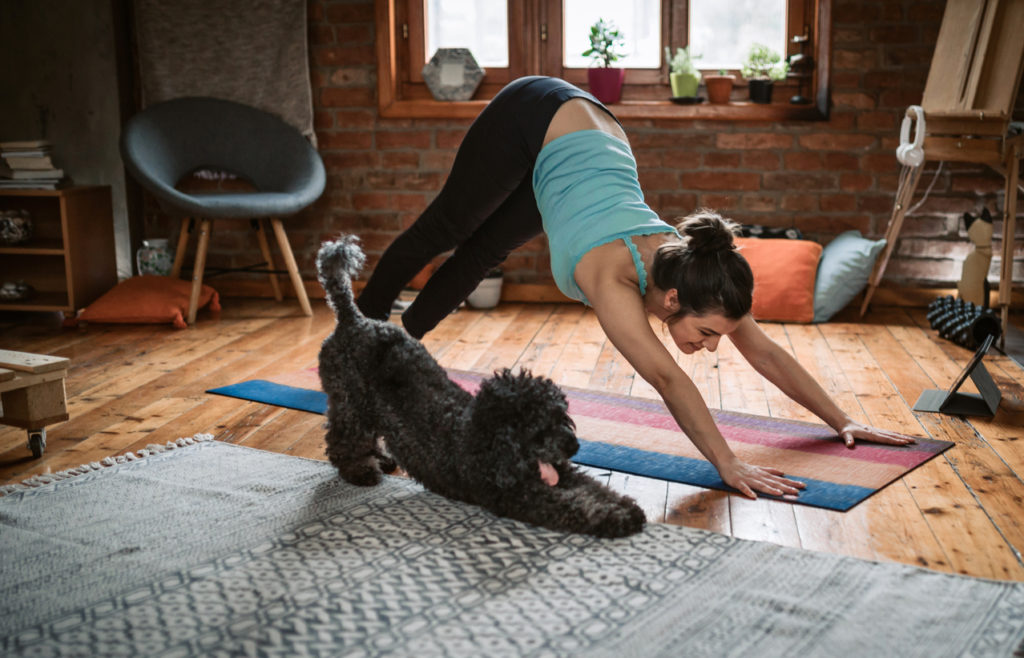 No, we're not pulling your leg, dog yoga is a real activity. The idea is that pets provide comfort and stress-relief so make great companions during a relaxing yoga class. While Bailey might not be able to perfect the art of the ahem 'downward dog' move, they can try their paw at stretches and lunges. Take inspiration from this YouTube Doga video to get started. Also our Head Nutritionist Laura says
'Try 'The Real Dog Yoga' a dog trainer does this called Jo-Rosie Haffenden and she has quite a following. I've done some of it with my rescue dog Amber!'
Spotify for Pets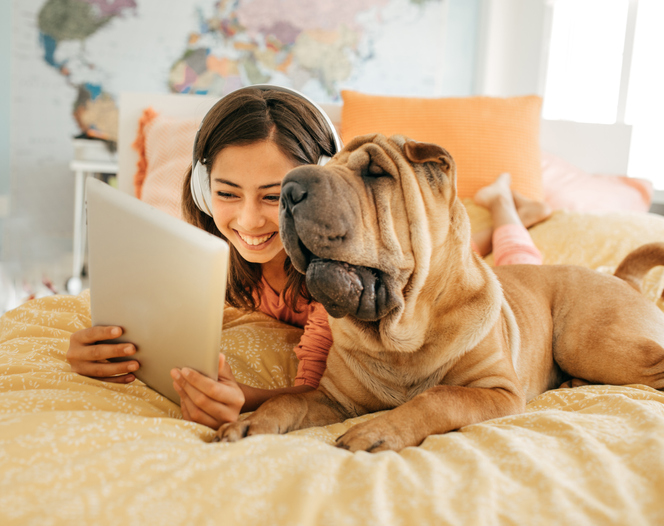 Does your prized pooch love music? Well, you're in luck because the team at Spotify has created Pet Playlists specially designed for your furry friend. All you have to do is visit the link, select the music that you like and Spotify will create a pawfect soundtrack for your pet based on your selection. This snazzy tool isn't just for dogs. Cats, birds, hamsters and iguanas can also have their very own playlist created.
High-five to high-paw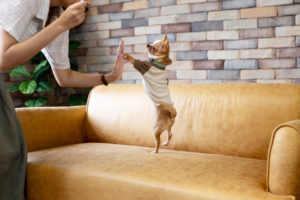 Teaching your dog a fun new trick will not only give you a great sense of satisfaction and achievement but also provide your pet with stimulation and exercise. Why not start with a high-five tutorial? Grab some Burns training treats and set to work.
Affirmations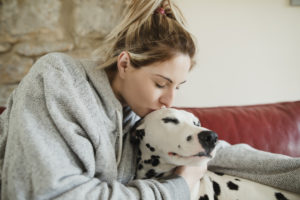 It warmed our heart this week to read on Twitter about a Dachshund who was so excited that his family were home for quarantine that he sprained his tail from 'excessively wagging it!' Dogs love us unconditionally and only ask for food and exercise in return, so returning the favour is a great way to remind them and us that we're not alone.
Write down a few things you love about your pet and repeat the affirmations ten times. This is guaranteed to comfort your pet and make you feel warm inside too.
Canine enrichment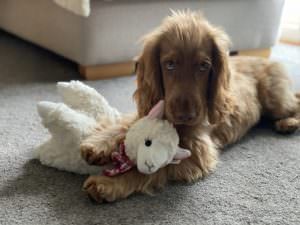 Dogs get bored as well as humans. A great way to spice up your pooch's living space while indoors for long periods is to make it more interesting and stimulating. According to our nutritionists, signs of boredom include digging, barking, howling, chewing, pacing, jumping, tail chasing, excessive licking, disobedient, depressed, lack of appetite and changes in sleeping habits. Some dogs display several signs, others just one. They can be noticeable or subtle.
One great all-time favourite boredom buster is one that packs stimulation mentally and physically.  'Doggie hide & seek' is where you hide food or a favourite toy and let them search for it. Start off easy so they understand the game. Up the difficulty levels as they get quicker at finding things. As well as a toy, you can hide kibble or something like Burns' Penlan Farm wet food in a Kong.
Stay safe.
The Burns Team.