How much does it cost to feed a K9?
Despite now widely recognised as an award-winning premium brand which offers significant health benefits, Burns is more economical than 80% of dog foods surveyed.
Quality ingredients combined with best-in-the-business nutrition advice make us an outstanding value for money pet food brand.
It might sound far-fetched but with Burns dog food you can feed: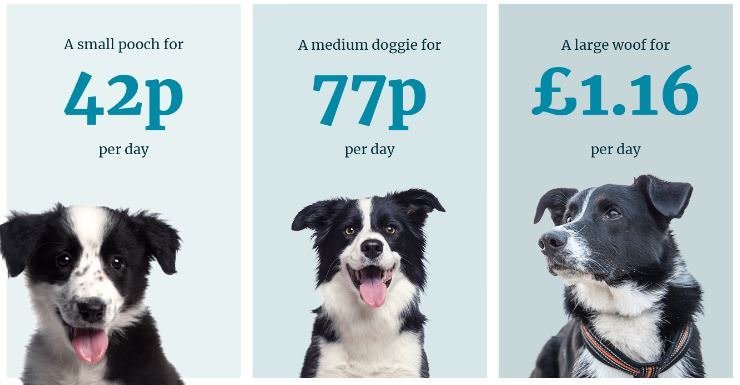 a small pooch for 42p per day
a medium doggie for 77p per day
a large woof for £1.16
…with our Original and Weight Control Ranges.
Bone Appetit!
A bag of Burns will last ruff-ly 75 days – that's more than 10 weeks or 3 dog years!